From One Direction's teenage heartthrob to the star of one of American Vogue's most talked about covers, Harry Styles has come a long way since debuting on Britain's "The X Factor" back in 2010 — especially when it comes to fashion.
As his solo career took off, he traded the preppy look for experimental and androgynous ensembles, firmly establishing himself as a sartorial risk-taker who unapologetically loves to play with fashion.
With Monday marking his 27th birthday, we chart his decade-long wardrobe evolution.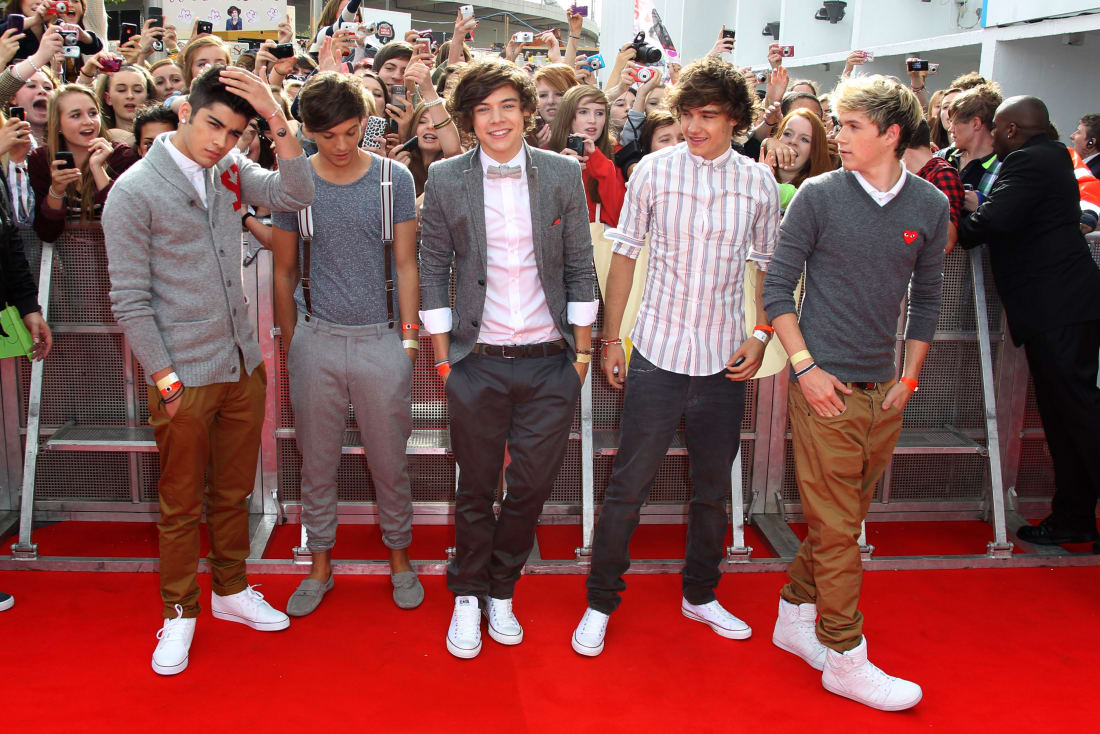 From blending in to breaking the mold
Styles wasn't a style icon from the get-go. But, even back in 2010, there were signs he might become one: the loose, skinny scarf he wore to his "The X Factor" audition (baby-faced and aged only 16), or the wrist bracelets he wore during the early One Direction years — small but telling hints of flair from the singer.
For the most part, however, Styles' closet was consistent with the typical teenage boy band aesthetic. There were lots of coordinated — though never matchy-matchy — outfits with fellow bandmates Zayn Malik, Niall Horan, Liam Payne and Louis Tomlinson: tracksuits by preppy British brand Jack Wills and smart tailored ensembles in complementary colors. Styles would sometimes stamp his own personal mark on these looks — a slimmer silhouette here, a voluminous bow-tie there, or a trimmed blazer while the rest of the group wore hoodies — but he never strayed too far from his bandmates.